The Bible is much more than what the average person thinks of it. Throughout its pages, we not only find evidence of a creator and his plan to save us, but also the wisdom we need to transform our lives for the better.
As I read The Bible more and looked at the life of the average believer, I saw a discrepancy. I thought how can The Bible, which is the basis for a believer's faith, contain so much wisdom but yet many of our lives do not reflect it.
On the other hand, as I read books that teach others how to live more successfully, I saw the authors mention principles that can be found in The Bible. People in the world are benefiting from bible-based principles, although they do not recognize or give credit to the one that created them.
This is where The Wise Believer comes in. Its goal is to expose believers to the wisdom available in The Bible and teach them to apply it so that they live more successfully.
Imagine a group of believers who are a success in all areas of life. But not just your typical success, but the success that God desires and approves of. Imagine people that don't know God finding the lives of those believers attractive. Then, by attributing their success to God leading people to him.
I describe this group of believers as wise believers. They learn and apply the wisdom in God's word and live extraordinary lives as a result.
So do you want to be a wise believer? I hope this website helps you to be.
About The Author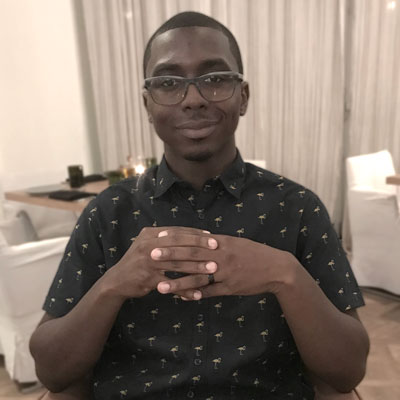 Moses Pierre-Paul is the founder of TheWiseBeliever.com. He is a teacher by calling and an IT Analyst by profession. He is dedicated to helping others grow personally and spiritually and lives by the motto "In This Life and The Next."
He is the author of Input/Output: Change Your Environment, Change Your Life and routinely teaches at his church Chapel On The Hill where he is serving as an Elder and Youth Director.
Moses and his wife Miriam live in Nassau, Bahamas with their son Micah and dogs Fredrick and Roxy.
Contact Me
242.376.7645
thewisebeliever@gmail.com
Amazon Affiliate
I am a participant in the Amazon Services LLC Associates Program, an affiliate advertising program designed to provide a means for sites to earn advertising fees by advertising and linking to Amazon.com.